Office computer cleaning specialists
Computer cleaning is a must for health reasons as there can be more germs on a keyboard than a toilet seat, and pro-longing the life of your machines and projecting the right company image. Dust often gathers around its internal components, such as the CPU fan. This dust build-up can often lead to computer problems and the dreaded BSD (Blue Screen of Death).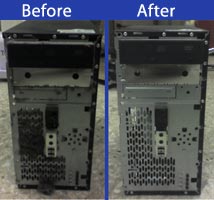 If everything hasn't been backed up, this can have serious ramifications to your business. Our staff, at Office Cleaning 4U are highly trained when it comes to computer cleaning. Past the internal components, are the mouse, keyboard and computer screen.
Mouse and keyboard cleaning...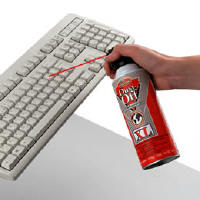 Both the mouse and keyboard are hotspots for the build-up of bacteria and germs. This is especially true for shared computers. This is why we use anti-bacterial cleaning products when it comes to cleaning a keyboard and mouse. Needless to say this can have unforeseen health benefits.
Computer screen cleaning...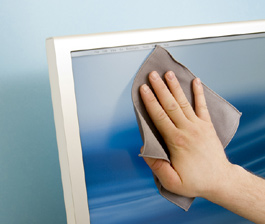 The computer screens often attract finger prints, from employees pointing at things, so we're sure to give them a regular clean too. After all a dirty computer screen looks unprofessional.
Arrange your computer cleaning...
Call Office Cleaning 4U with confidence because all our cleaning staff are highly trained, vetted and CRB checked.
For computer cleaning Surrey and London call 07534  58 18 28.