.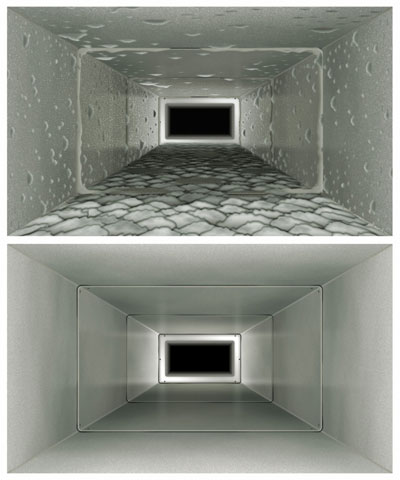 .. by providing a full air hygiene package, comprising of monitoring, testing and cleaning to all Extract & Air Conditioning Systems.
Under current standards air conditioning should be maintained to the new British Standards TR19, failure to do so would leave one open to litigation from anyone claiming their respiratory problems were made worse by the buildings air conditioning.
By inspecting and taking action to the relevant British Standards you can protect yourself against spurious claims, and ensure that you have taken all possible actions to prevent problems caused by the air conditioning.
KITCHEN EXTRACT SYSTEMS can be a problem and are often heavily coated in grease particles which present a major fire risk. Some companies advocate just cleaning fire break areas, we would advocate cleaning the whole system. New methods of cleaning kitchen extract ductwork are constantly being developed for example; Ice Freeze, Rotary Brush with chemicals, Air Blast, and the Crawl and Scrape method.
CALL NOW FOR FREE SURVEY AND QUOTATION